We just got back from a trip from Wyoming where my wife attended an art class in Star Valley, Wyoming with a famous Cowboy Artist, Grant Redden. http://grantredden.com/
Star Valley is located on the Idaho-Wyoming border. It is just south of Jackson Hole and Grand Teton National Park and north of Cokeville, Wyoming. It is one of the prettiest valleys I know of. I have several friends that live there including my dear friend, Roger Preston, who owns a ranch in Bedford, Wyoming. His ranch also has guest cabins. https://www.prestonranchcabins.com/
The ranch is the middle of the valley east of Thayne, up next to the Gray's River Mountains.
We arrived on Wednesday and went up to Jackson Hole and had a great time with the Jim Wilcox family. The Wilcox family owns two Art Galleries in Jackson and this last week marked their 50th year that they have been in business.
http://wilcoxgallery.com/
Wilcox Gallery I: 1975 N Hwy 89, Jackson Hole, Wyoming
Wilcox Gallery II: 60 Center St.
Jackson Hole, Wyoming
Jim Wilcox is the famous artist who shows all over the world and is in the Masters of the American West Show held at the Autry Art Museum here in Los Angles. He is a regular artist at the show.
https://theautry.org/exhibitions/masters-american-west
We had a great time talking with four of his sons who were getting the galleries ready for the celebration that weekend.
We also visited other galleries, of course. But I liked the Wilcox boys so that visit was my favorite.
The first time that my wife and I met Jim Wilcox was quite an event. Several years ago, we were visiting the gallery north of town. This gallery is also his home and his studio.
So talking to Jim's oldest son about his father's work and his new book Canvassing the West.https://jimwilcoxart.com/jim-wilcox-merchandise/coffee-table-art-book/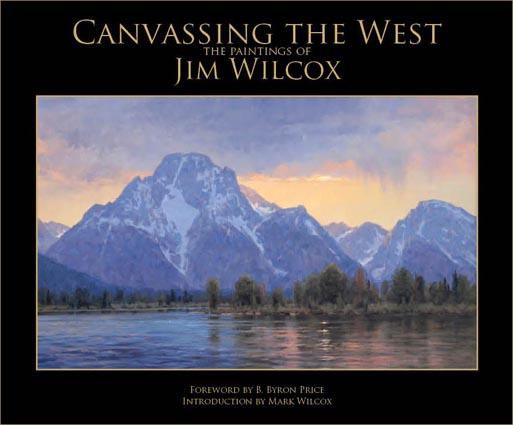 My wife was telling his son how much she admired his father and his art work and would like to buy Jim's Book.
So after purchasing the book his son asked us if we would like to see his dad's studio? Of which we excitedly accepted. So we followed him upstairs to Jim's studio.
Believe it or not, Jim was actually there and when my wife saw him she was so flabbergasted and excited to see such a famous artist she tripped and almost fell on her face right in front him. My wife was embarrassed and completely at a loss for words, she just stared at him, eyes wide open, stammering something inaudible.
Ya, I was kind of embarrassed, but it was my wife, her wide eyes showed her great love for art and those who create it. This has always been a marvel to me.
Anyway the next day, her art class started at a ranch near Smoot, Wyoming. The teacher was a famous CAA (Cowboy Artist of America) artist. I actually got to meet and talk to him later that week. He is a really good man, cowboy, Wyoming resident, father, community leader and of course artist. https://cowboyartistsofamerica.com/
Photo is from the CAA web site, he is better looking in real life...
So we implemented our plan, my wife was to go to class and I was to run
Oh, and collect reference photos for her.
The first day's run was to go toward where she was taking her class. The Google god said it was about 6 miles away (I never trust the Google god). This is a map of my first day's run. The Lodge we stayed at is located at the top right corner. Smoot is at the bottom of the map and the town of Fairview, Wyoming is at the top left hand corner.
The first day's run started like I said, at the lodge of Kodiak Mountain Resort.
https://www.kodiakmountainresort.com/en-us
This is my starting point for all of my runs in Star Valley for the next three days; it was just outside our cabin, "bear pole start."